Synonymous with luxury, caviar is a great gastronomic indulgence that requires to be served and tasted in a proper way. Handcrafted from Venetian glass, the Sterlet caviar bowl is distinguished by an elegant decoration in horn and wood with ivory lacquered gloss finish, embellishing the larger bowl which is destined to be filled with ice. Available in two sizes, the caviar bowl comes with a refined teaspoon in cow horn, a fascinating and inert material, among the most suitable for preserving the flavor of these precious eggs.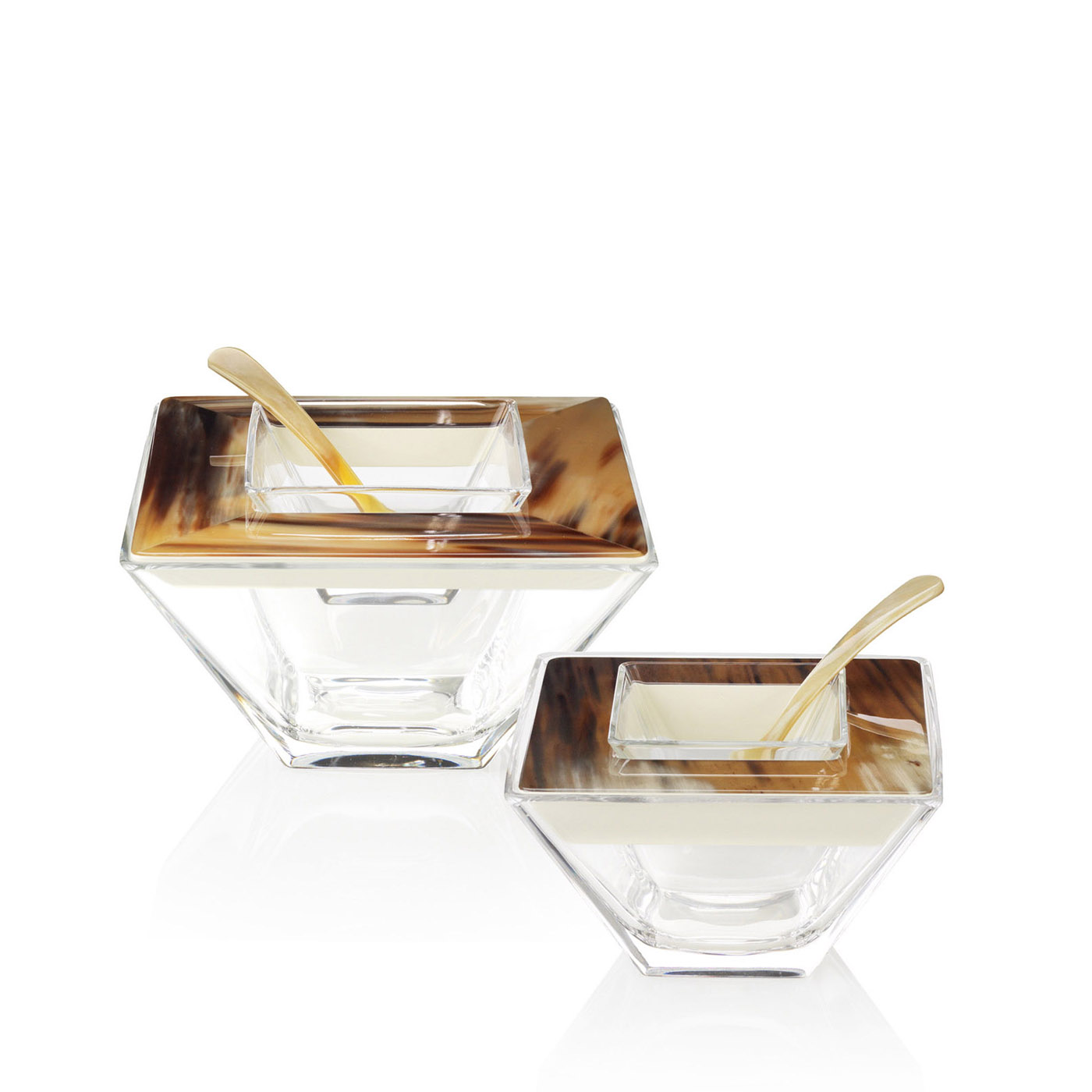 Mod. 295 - 296
Colours and shades of horn processed by Arcahorn are unique and due to the natural origin of raw material.
For this reason horn tones that can be seen in pictures are indicative and can not be reproduced in finished products.
---