Your most valued accessories will find in Isa box a precious and safe home. Made of glossy ebony, the box is given a unique imprint by its exquisite lid. Featuring curated horn inlays and hand engraved 24k gold plated brass, it is an elegant interplay of discerning materials and excellent craftsmanship that would sit beautifully on any vanity. The design comes in two different sizes.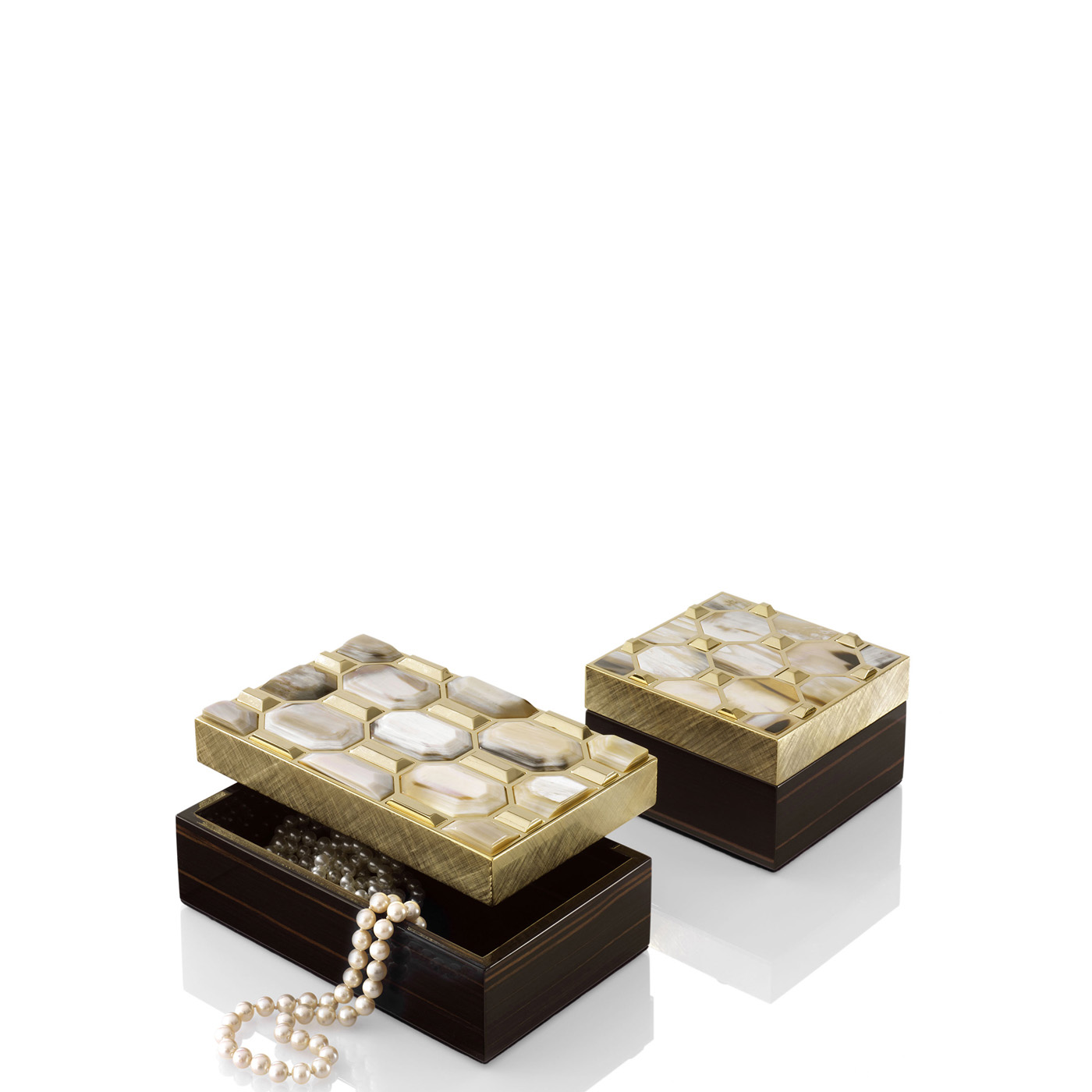 Mod. 1693 - 1694
Colours and shades of horn processed by Arcahorn are unique and due to the natural origin of raw material.
For this reason horn tones that can be seen in pictures are indicative and can not be reproduced in finished products.
---